We have some exciting news to share with you - Illinois Coalition of Nonpublic Schools (ICNS) Chairman Mr. Habeeb Quadri has been selected as a finalist for an award in Dubai. Mr. Quadri who is a National Distinguished Principal Award Recipient from NAESP is in the final ten for the GESS DUBAI 2021 EDUCATION AWARDS, in the category of "OUTSTANDING CONTRIBUTION IN EDUCATION." GESS Dubai is the leading education conference and exhibition in the Middle East region for all faiths and ethnicities. Gess Awards Dubai 2021 received over 800 entries from 59 countries. We are so proud of Mr. Quadri and congratulate him on his selection. The GESS Awards celebrate the global education industry's brightest!

One of our very own MCC Academy parents nominated Mr. Quadri for this prestigious award. She said Mr. Quadri was selected for this particular category, "Outstanding Contributions in Education," due to his overall individual outstanding achievements and contributions as an educator in the United States and internationally.
---
Are you a member of Team ICNS? If not, the time to join is now. Whether you are a school leader, Board member, parent, grandparent, alumni, or even a student of a private school in Illinois – it will take all of us to regain the local control of our schools. We've witnessed more state involvement in recent years than ever before, and it's time to unite our efforts. Please take a few minutes to watch this video and then be sure to register your school with ICNS. Join Team ICNS!
---
CAPE Outlook

December 2021
Supreme Court Hears Oral Arguments in Crucial Maine Case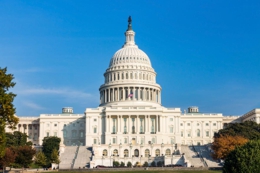 ICNS Associations
Ad Hoc Committee for Illinois Home Education

Agudath Israel of America

Alternative Schools Network

Archdiocese of Chicago (Catholic)

Associated Talmud Torahs of Chicago

Association of Christian Schools International

Association of Illinois Montessori Schools
Bright Promise Schools

Catholic Conference of Illinois

Chicagoland Lutheran Educational Foundation (CLEF)

Council of Islamic Organizations of Greater Chicago (CIOGC)

Council of Islamic Schools

Illinois Association of Christian Schools

Lake Michigan Association of Independent Schools

Lutheran Schools - Central Illinois District - LCMS

Lutheran Schools - Northern Illinois District - LCMS

Lutheran Schools - Southern Illinois District - LCMS

North Shore Montessori Schools

Seventh-Day Adventist Illinois Conference

Solomon Schechter Day Schools of Metropolitan Chicago

Wisconsin Evangelical Lutheran Synod (WELS)
CHICAGO WEATHER